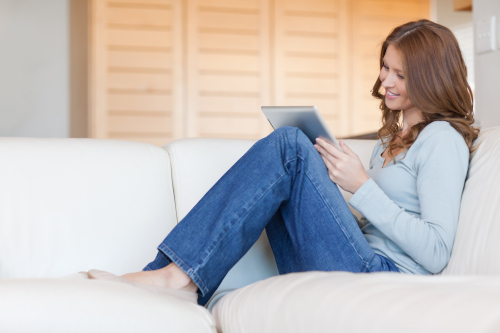 Hoo boy, that is a loaded question. Because Hannah isn't reading what she writes…
In fact, I am a bit embarrassed to reveal what I'm reading. Which is exactly what I want to talk about today.
Because, you see, I'm reading steamy Alien Abduction Romance. *takes a deep breath* And that, as I will do my best to explain, is a good thing.
Reading for Escape
We keep talking about reading for escape as if that's something bad. As if wanting to escape is a sign of weakness, of giving up or of being unable to cope. A sign of failure.
Let's be honest for a while here, though.
We are in the third year of a pandemic that has killed millions of people world-wide. We still don't know all the factors for Long Covid and how people can recover from that, but I've seen claims that about one quarter of all the people who contract it are still battling symptoms months after their official recovery. And that's in mild cases.
Pandemic fatigue is setting in now, which means measures are being relaxed even as a new variant is burning through all continents (yes, Covid has even reached Antarctica) and numbers are higher than ever.
We are still dealing with the economical fall-out of everything the pandemic interrupted, with massive changes in life-style (home office, anyone?) and life will never get back to the normal we knew until early 2020. Never. And we're still adjusting to that.
On top of all that, we're in the third week of a massive war in the middle of Europe, a war that might still lead to World War III and potentially a nuclear inferno. A war that might – in a best case scenario – turn to guerilla warfare in an occupied nation and continue to simmer for years to come. (Yes, I dream of Ukraine being restored to full sovereignty, but let's be honest…)
I'm not dealing well with this, at all. I envy those who do, but I need breaks and time-outs from constant worrying and stress. I need this in order to function and so I can keep creating my own worlds.
Escaping into a fantasy world where guys are perfect mates (even if they are growly and possessive) and women get all they ever dreamed about (the teddy bear beneath the growl), where the happy ending is guaranteed, no matter how dire the situation gets – all this is very soothing. And it's what I need right now.
I just wish their chocolate cake were real.
Reading for Research
(Read this if you're an author or if you want to know the secrets we authors use.)
Yeah, yeah, I know. And no, it's not entirely an excuse.
Reading this is teaching me a lot about series, even if I may never write in this exact genre (but never say never, there is Joanna, after all, and I may have a steamy story with growly shape-shifters on the backburner).
The worldbuilding in this series is fascinating. Every story – even if it's the same story over and over and over again in structure – adds more to the world. We learn about the alien culture, we learn about their capabilities, we learn about history, we learn about the state of Earth in the future. And I find it fascinating to see how it's all "casually" woven into it.
The "butter". (You need to read "7-Figure Fiction" by T. Taylor to understand that expression. Get it if you're an author and want to learn about Universal Fantasies.)
Oh, gods, the "butter". These stories hit a ton of fantasies, including chocolate cake that's not fattening. And I'm not joking here at all. This stuff is what keeps people reading. These bits that make your heart swell with longing will keep you coming back for more in a series. Even if you blush admitting that to yourself.
I am taking notes. Kind of, anyway.
And finally, the series hooks. They are done quite masterfully, even if it's a simple technique that I used in my Wolf books for the first time.
The trick is to introduce likable side characters. Give them something to do, make them memorable in a way, make the reader like them. Make the readers care about them.
And then give them their own book.
It's as simple as that, but it's done so well that I've been reading book after book after book in this series. If you write series and people love your world, find ways of doing that. Give side-characters their own book. It will be worth it.
What are you reading?
So yeah. What are you reading this month?
I'm asking because I'm always looking for more books to read. Don't be afraid to share even if you think it might not be my favorite genre. Or did you expect me to enjoy Alien Abduction Romance?
Tell me what you're reading and what you like about it. Would love to hear from you.