Actually, there will be two series, Winds of Destiny and Pillars of the Empire. That's because each of my characters grows up in a "House", which is made up of four Winds (South, West, East and North), and four elemental mages, the Pillars (Moon, Sun, Sky and Earth).
In each of the books, we'll follow a new character but some of them do meet up with others in their stories, and they will all team up in a final book where they change the world.
In addition, I'm mulling ideas for a prequel short story, and will let you know how that goes. It may have a prophecy mentioning the Winds of Destiny and the Pillars of the Empire.
For now, I give you the…
Winds of Destiny
This series will have four books (and they are already written). It starts out with South, then switches to West (who meets South), goes on with East (who meets both of them), and then finally follows North (who ends up in a place where East was earlier).
South Breaks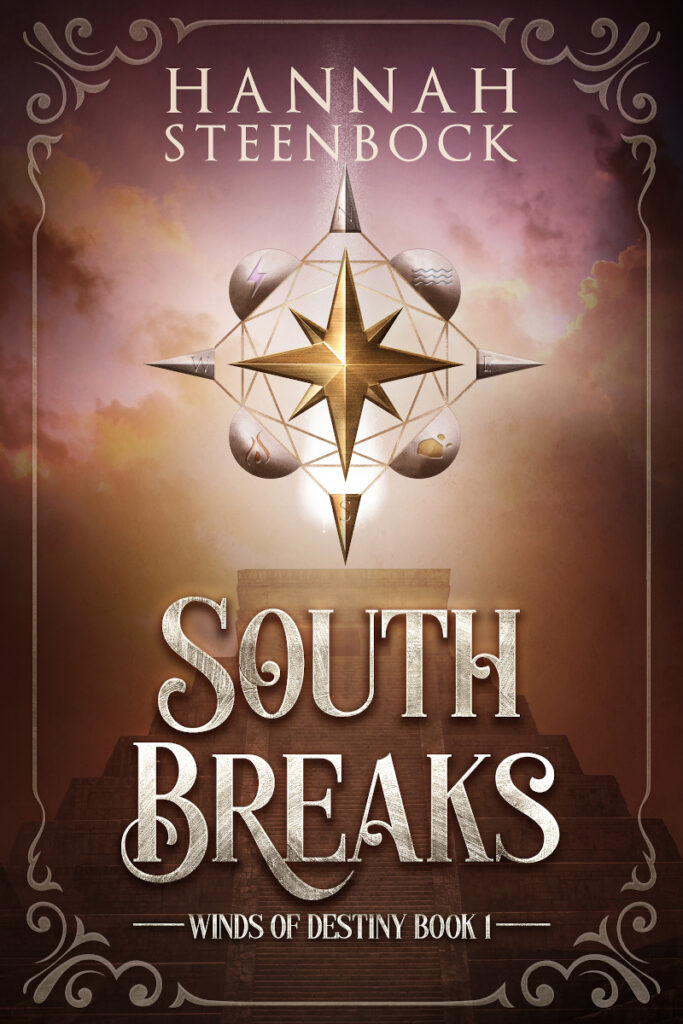 South's days are numbered. After serving and protecting the Holy Empire for twenty-five years, she is facing the ultimate sacrifice, giving up her life on the top of a pyramid.
Fate intervenes in the shape of a nameless guide, a clever mule and a rockfall.
Soon, South's mind is reeling from all she is learning about herself and her powers. Dealing with loss while building a new life, she has to risk everything she gained to save someone else.
When I started writing this story, I had no idea of how huge this world would get and how many people I'd find to love in it.
Release Date: July 1st 2022
Get book 1 of the Winds of Destiny through these links:
Amazon | Apple | Google | All stores | Print
West Flows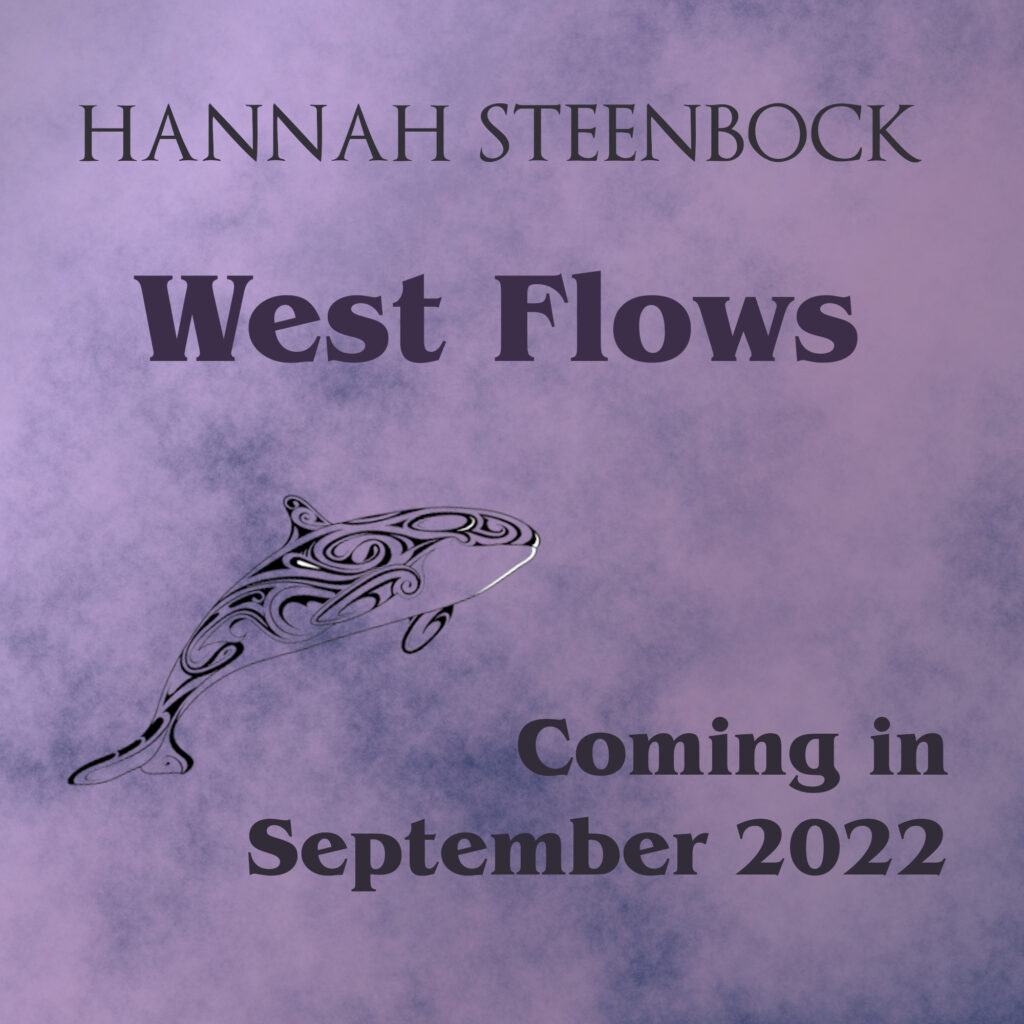 This one comes next, and my cover designer is already on it. West might be my favorite character in the Winds of Destiny, closely followed by East. (Don't tell them I said that, though.)
Just like South, West is destined to die on a pyramid. His is a terrifying black one in a town called West Harbor.
West is not ready to die. And when the priestess guarding and coaching him says exactly the wrong things, West does the unthinkable and discovers his true power.
Release is planned for September 2022.
You can already pre-order book 2 of the Winds of Destiny on Amazon, and I'll put it up on the other stores once I get the cover.
East Roars
Just like West, East does not want to die. Unlike West, however, he does actually ascend to the place of his death, only to change his mind at the last minute. Pulling on his power, he jumps into the abyss in desperation – and has to learn how to survive in a world he doesn't know at all.
I love this guy. He's strong and yet, what people do to him almost breaks him. Only someone supporting him in secret enables him to survive…
I'm planning this release for November 2022.
North Shatters
North is different. She's meek, resigned to her fate and freshly in love with the priest assigned to her on her journey to her death. When he flees the Empire with her, she's both surprised and bewildered.
Things are not as simple as they seem, however, and surviving winter in the snow and ice of the north is not easy, either. North discovers many strange things and makes new friends… but nothing good ever lasts long.
Release planned for January 2023.
Pillars of the Empire
This series continues the tale started in the Winds of Destiny.
The next five books will belong to this series, and they will be about Earth (and East), Sky, Sun and Moon. Of course, they will also meet with the characters of the Winds of Destiny.
I still have to write these, and although I have some ideas, it will be fun to find out how they go. I also cannot wait to get to know these people, this is always the best part of writing a new story.
Join my FB group or sign up for my newsletter so you won't miss any releases in these series.