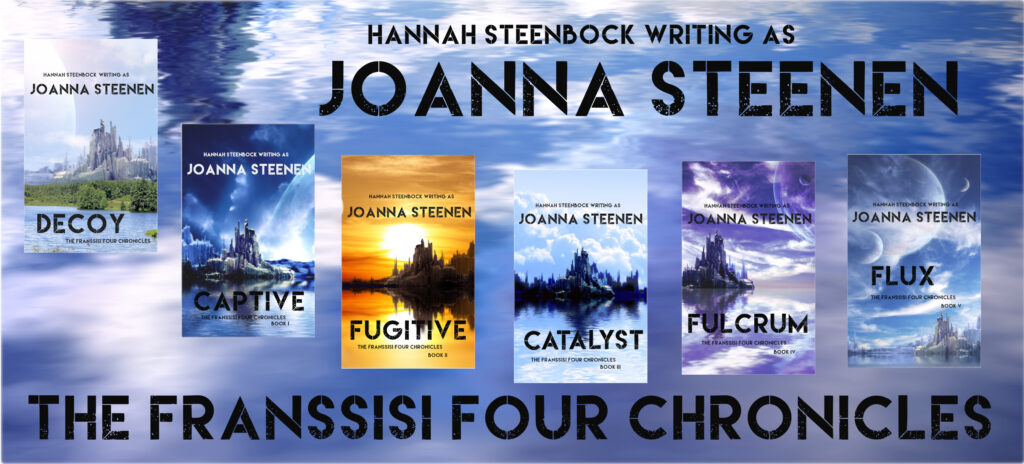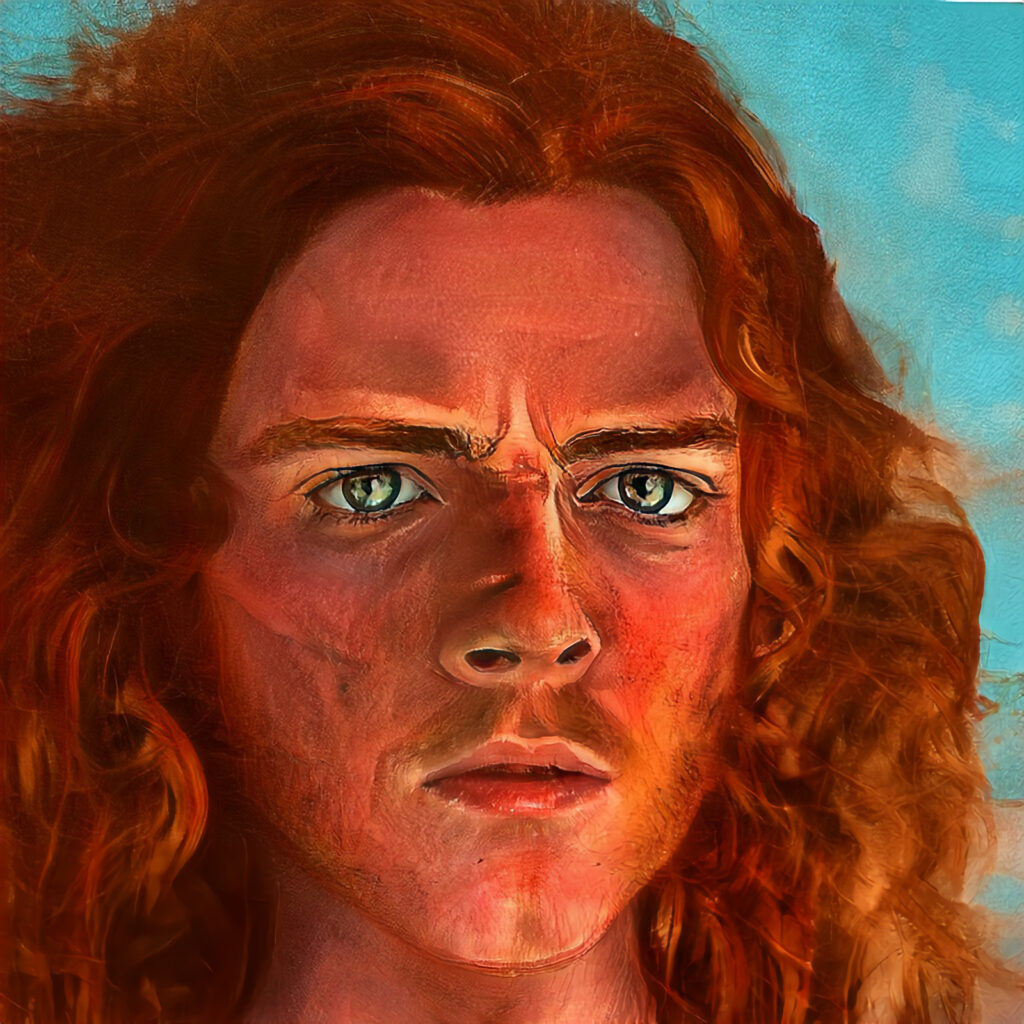 Find out more about my new, exciting, steamy hot SF Series, The Franssisi Four Chronicles. It contains a prequel and five novels.
And for fun and giggles, I created a portrait of Zell, my main character, on Artbreeder. I think he turned out awesome, and this image has inspired me a lot during writing all those books.
He's still rather young, early twenties, and an accomplished hunter – his Tribe lives as a classic Hunter/Gatherer society. I like him very much, and I hope you'll come to like him as well.
Just a word to those of you who mind: This series (especially Book I, Captive) contains a lot of explicit bed scenes. If you cannot stand reading these – although I believe they are loving and sweet – do not read this series.
Below, you can find all the books in The Franssisi Four Chronicles listed in order of publication. I will add the the links to all the stores as the books go up (yes, the books will be wide and available on Amazon, Apple, B&N, Kobo and Tolino, as well as Smashwords. Maybe even Google Play).
Decoy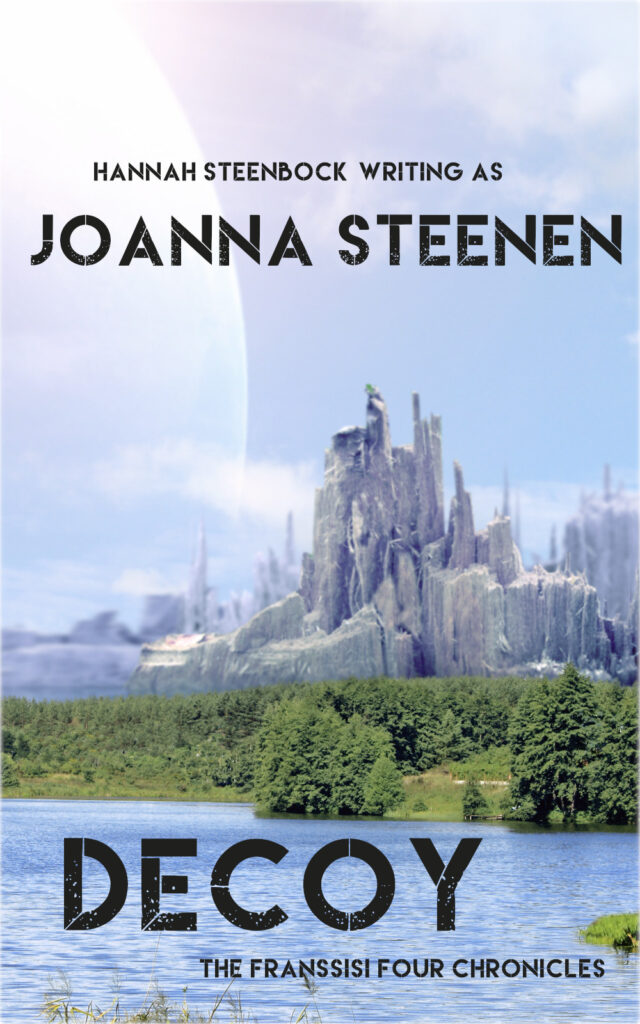 Available on Amazon, Apple, Tolino and more
This is the prequel to the entire series, a novella showing us Zell, an ambitious young Human man, who does his best to be noticed by the Leader of his Tribe, Elera.
When she does, she takes him as her lover and teaches him how to please women. Their bliss is overshadowed by the fact that the aliens who conquered the Human colony on Franssisi Four about 100 years ago, are always Hunting for new slaves.
Links: Amazon | Apple | Books2Read | Smashwords
Captive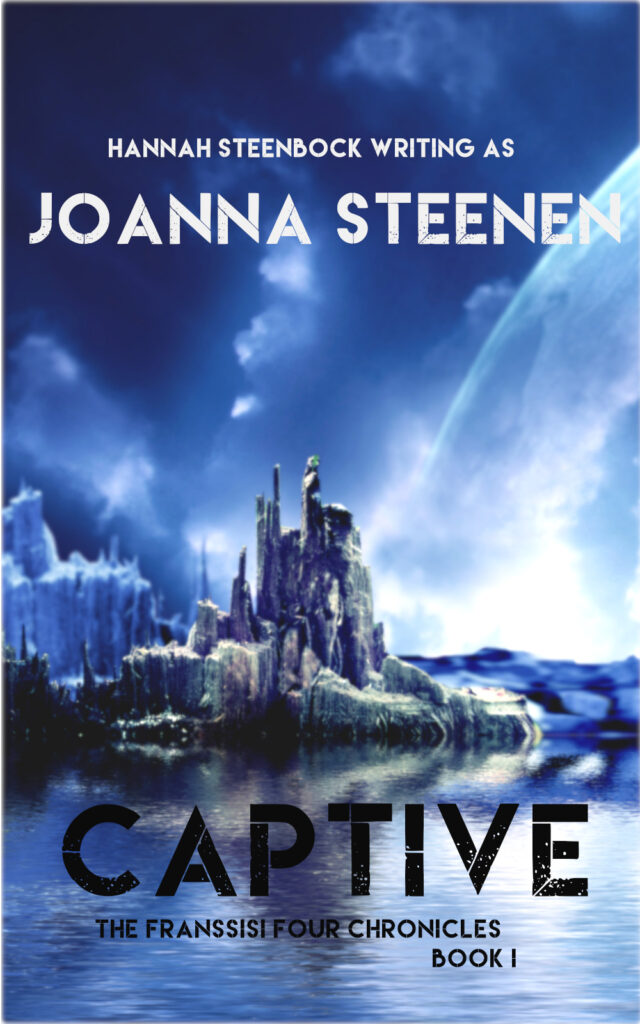 Available on Amazon, Apple, Tolino and more
Book I of the series, this starts at the very moment where Decoy leaves off.
Zell finds himself in the hands of Diles, as they call the aliens in their Tribe. Fortunately, his Master is not one of the sadistic ones that he has heard about. And the young woman Zell is supposed to train as a bed pet turns out to be smart, brave and inventive.
However, his Master intends to gift him to a Dile who turns out to be the worst possible owner – and who becomes a formidable enemy.
Gustavo Bondoni, Author of 'Outside': "'Captive' gives the reader an eminently interesting and enjoyable answer to what would happen if humans shared a planet with a sexually compatible species. "
Links: Amazon | Apple | Books2Read | Smashwords
Fugitive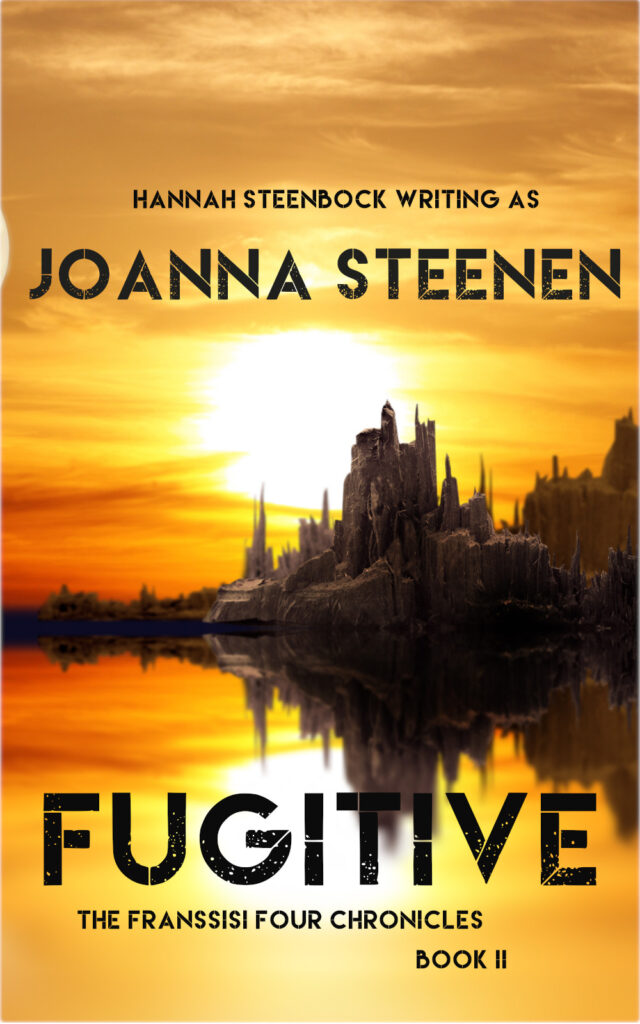 Available on Amazon, Apple, Tolino and more
Book II of the series, it tells the story of Zell's new little Tribe and how they fare in the Wilderness, under his guidance. They have to learn how to hunt, they have to deal with a Dile Hunter, and with accidents and illnesses. There are challenges, triumphs and even a little happiness…
But the day comes, when they are no longer safe anywhere.
Links: Amazon | Apple | Books2Read | Smashwords
Catalyst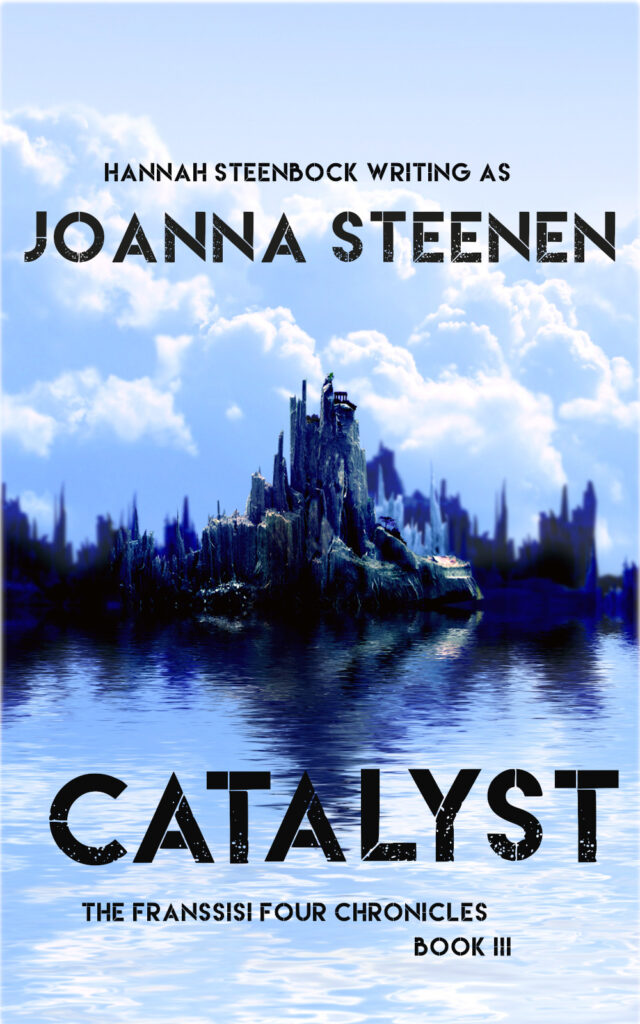 Available on Amazon, Apple, Tolino and more
Book III of the series finds Zell back in captivity – and it is much, much worse than the first time around.
He falls into the hands of his worst enemy who cannot wait to subject him to as much pain as she can create for him. Is there a way for him to survive?
(Spoiler: Yes, because there are two more books. *wink*)
Links: Amazon | Apple | Books2Read
Fulcrum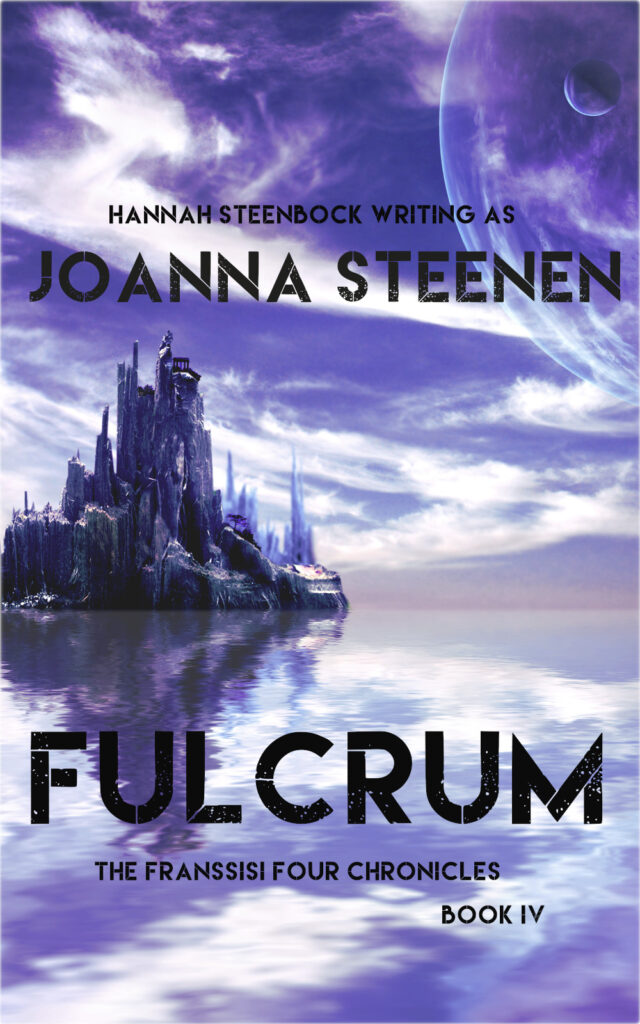 Release Date: May 10th, 2021
Book IV of the series. Zell is safe, but the Hunt is on for his Tribe and all other Humans nearby.
With the help of his Rraussha friends, he manages to save some of his friends and members of his old Tribe, but in order to rescue more people, they have to solve the mystery of where all these new slaves are ending up.
Zell has to conquer his fears and brave the worst of all places where he has ever been, to save his fellow Humans and make his case for ending the dreadful hunting and torture.
Links: Amazon | Apple | Books2Read
Flux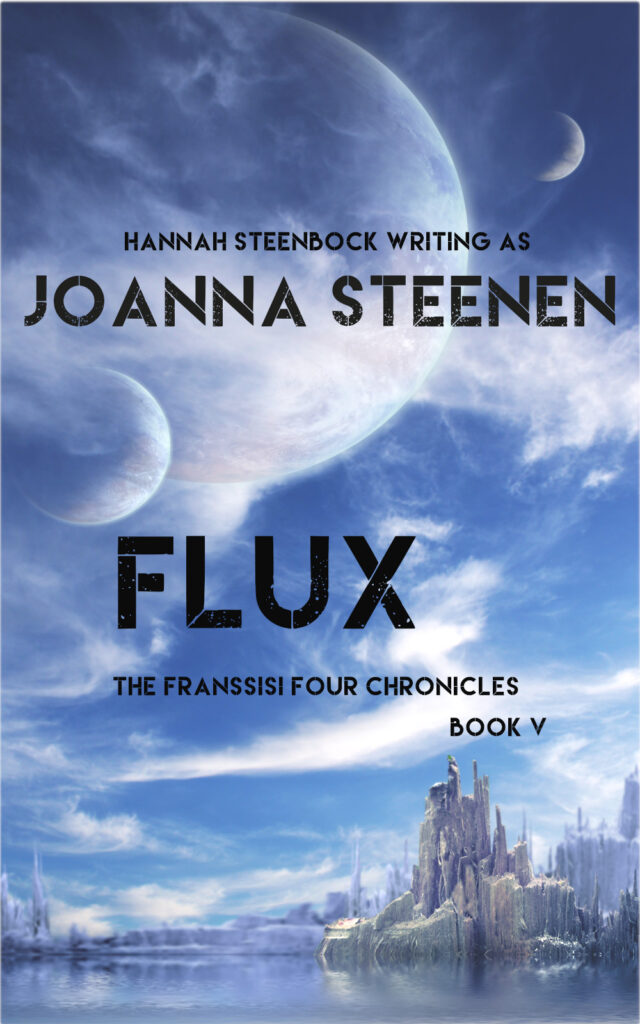 Planned Release Date: June 10th, 2021
The final book in the entire series shows Zell and his friends on a quest to prove Human intelligence and worthiness as a species.
They go on a trek to discover the elusive Human Elders, hoping to find old technology and an ally for their vision to free all Humans on the planet and create a world where both species cooperate and thrive with mutual respect.
Once again, Zell and his friends face natural hazards, have difficult encounters and must deal with hate on an even larger scale.
Links:
Want to read more of my tales? Click here: Hannah Steenbock
Don't want to miss a new release of
The Franssisi Four Chronicles?
Sign up to my newsletter, and receive a free dragon tale (with no bed scenes) as a welcome gift: