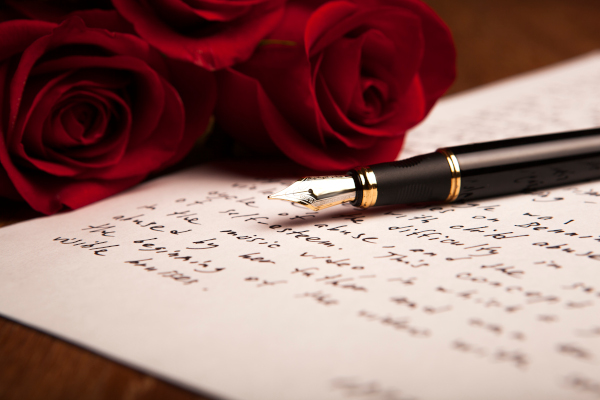 Editing is essential to creating a book that reads well. Readers do stumble over typos, continuity errors and plot holes, and they dislike books that feel boring. Too much of that, and they will never enjoy or recommend your book. At the worst, they will just put it down and never finish it.
Of course, you know all that. You've seen it when you read, and you have done your best to eliminate all errors and faults from your book. And it is quite possible that you have managed to do so.
Are you sure?
I can help make your book even better!
You see, I'm a writer myself. I've been at it for 20+ years now and I self-publish. I know how important it is to make a book shine. I also know the English language very well, even though I am not a native speaker.
However, I believe this fact works in my favor as an editor, since I have consciously learned about all the tricks and pitfalls of spelling and grammar. At this point in my life, I have spent decades living, reading and thinking in English, as well as writing in it. In addition, I hold the equivalent of a Master degree in English from Kiel University. And I simple love the language with all its twists and peculiarities.
The Three Levels of Editing I Offer
Proofreading is the more elegant expression for simple typo-hunting. In other words, I'll be checking your spelling, finding those nasty homophones that are so adept at hiding from spellcheckers and even fixing errors in your character names. This editing level should be the final, final step before you're going to the next level of getting your book formatted. I will still let you actually make the final changes because you're the author and know best.
Line editing means polishing sentences, finding the best words to express what you want to say, tightening up paragraphs, and doing all of it without destroying your unique voice. This is a much deeper edit than a simple proofread, and it will require you to go through it and make the necessary changes which will include rewriting entire paragraphs.
Developmental editing is the queen of all editing, because that level includes taking a good look at your whole manuscript, the entire plot, the development of your characters and the setting. This is where I point out continuity errors (forgot to plant a weapon somewhere for your character?) and help you create a tight manuscript that can really grip your readers. Developmental editing is most effective if you let me help you after writing the first or second drafts, since the results will likely require rewriting, adding or removing chapters.
There are more detailed levels both between those three and in addition to them, but for the sake of simplicity, I'll offer these three.
The Genres I accept for Editing and Proofreading
I can help you best if you write Fantasy or Space Opera, since those are the areas I love to read, I write in myself and thus have the most background and experience. Science Fiction is fine but I'm not a military buff.
I do not accept Horror, Military or Sports novels. (Not discriminating against those genres, they are just books that I do not enjoy reading and thus cannot do as good a job editing them for you.)
You also need to know that I only offer very few spots throughout a year since I still have a part-time job and I write my own books. Right now, I'm booking for 2022.
The Steps you Need to Take Before Submitting a Story for Editing
These are important aspects of mastering the writing craft, and I will not work on manuscripts that contain these mistakes:
Remove Tabs or Spaces to Indent a Paragraph
That is a common error and it the worst to fix, because it must be done manually, especially if you used tabs. Stop doing this immediately and use the paragraph format settings instead. Both I and the formatter of your book will thank you from our hearts.
Fix your Dialog Punctuation and Format
This is another source of errors that are extremely tedious to fix. Take a good look at this page on the Self-Publishing School website if you're not sure whether you're using the correct format. This is for American spelling, which is most likely what you're using. Note that there are different rules for British English (which is different from German, as well).
Run Spellcheck
Spellcheck won't catch everything (those pesky homophones again), but doing a quick run before you send me your manuscript will make both our lives much easier. In fact, I keep spellcheck running when I write, and – pro tip here – I add my (fantasy) character names to the dictionary, so I can make sure I spell them right.
Editing a Sample Chapter
We will work on your manuscript together, so it it necessary to ensure we're a good fit.
That's why I offer to edit a sample part of your manuscript (2,500 words) for you for free, so you can see how I work and what I will ask you to fix. This part does not have to be the beginning. We will also decide which formats are best for you and I can teach you efficient ways of handling my comments and suggestions.
I work with LibreOffice and use Track Changes, which also functions very well in doc and docx format. I have done editing in PDFs, but that is more tedious.
My Prices for Editing and Proofreading
For now, I'm taking clients for all three levels of editing: Proofreading, Line Editing and Developmental Editing. (This may change.) I price according to total word count in the raw manuscript (before editing), and I'm giving you samples below so you can easily see into which range your novel will fall.
Proofreading – $0.004/word
This adds up to $200 for a 50k novel, $300 for a 75k novel, or $400 for a 100k novel.
Line Editing – $0.008/word
This equals $400 for a 50k novel, $600 for a 75k novel, or $800 for a 100k novel.
Developmental Editing – $0.04/word
This will cost you $2,000 for a 50k novel, $3,000 for a 75k novel, or $4,000 for a 100k novel.
Some more Details and Disclaimers
I run my editing services through my publishing house/author services – Buehsteppe Verlag – and under my legal name, Frauke Möbius. I will bill you through PayPal since I'm based in Germany.