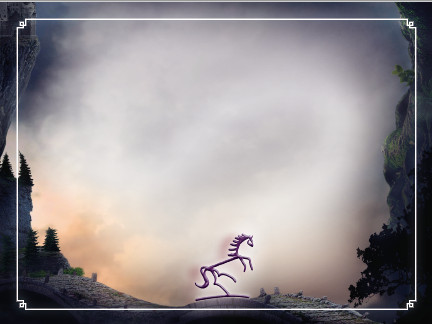 Bookplates are the best thing right after physically signed books.
Unfortunately, sending physical books all over the world has become an expensive exercise in frustration. Much as I love giving you books signed by yours truly, it's no longer really an option.
So I asked my awesome brother what he knew about creating stickers that I could send out – commonly known as bookplates or ex libris – so I could have some printed. He's working in graphic design making flyers and handling websites and such, and he's good. (Shameless plug.)
Well… before I even knew it, he came up with a complete design when I was just thinking of getting my little horsie on there somehow. And I took it! As you can see above.
How can I get my Bookplates?
You'll have to ask me. Nicely. (#joke)
They are included for free in the upper tiers on my Patreon, where you can get one per month. You'll still have to tell me (I need your mail address, for example) and let me know what you want on it in addition to my signature.
I can also send one out on request for a fee. Right now, I'm thinking about $4, and I need to set up something for that. Maybe Kofi or such, I'll let you know. This is merely an announcement, to be honest, testing the waters for this.
Of course, a book with a special signature by me might make a nice present, and the season is fast approaching. Just saying…
Bookplates and my Newsletter
Yes, sorry, not sorry. This is my alternative to the ugly pop-up that everyone hates.
If you want to never miss a new book by me, if you want updates, book recommendations, links to awesome sales of even more fantasy books, and last but not least the monthly Ember tale – *takes deep breath* – then sign up to my newsletter!