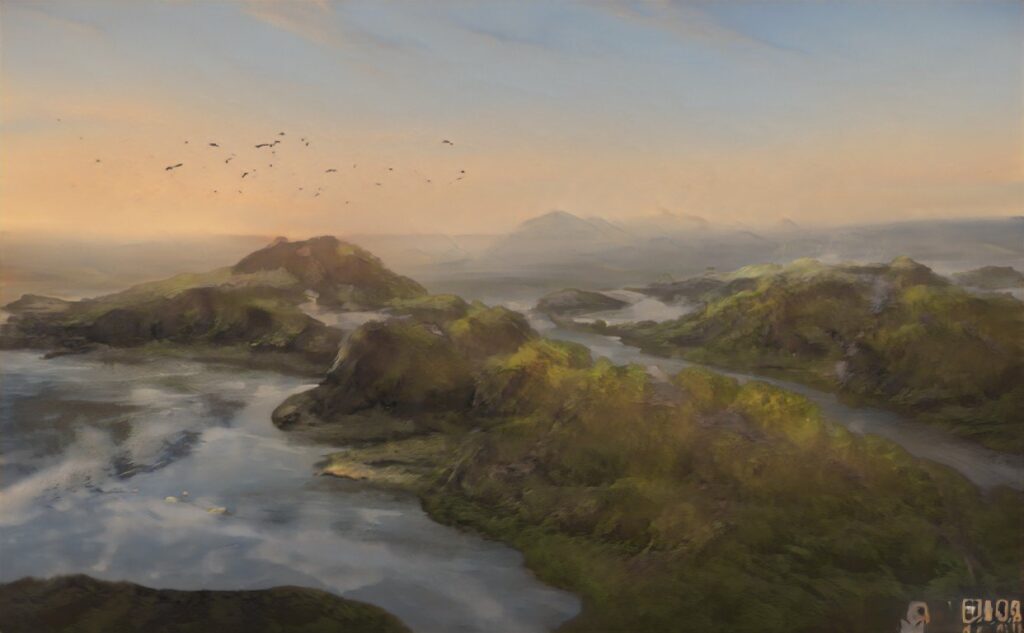 This Progress Report has mostly good news and it has much to do with a shift in mindset that I'm still practicing. Right now, it feels almost life-changing, however, and that is a huge relief.
I also believe it's the only way to really deal with Burnout. We cannot go back to our old ways even after recovery, simply because the old ways drove us into burnout.
So what am I doing?
Mindset Progress Report
It's been years since I first stumbled upon the Law of Attraction and the teachings of Abraham. And yes, I'm quite aware of the pitfalls of "positive thinking" and "wishful thinking". Even so, going back to those words of wisdom is helping me letting go of worrying and struggling.
I'm learning to ease away from stress and to go with the flow, instead. Biggest and current example is my struggle to finish Earth Splits and getting it published. (More on the actual status of the book later.)
I've been setting myself deadlines and missing them. I've been figuratively banging my head against walls and my sturdy oaken desk, and it hasn't changed a single thing: Pushing through in a big, epic effort is just not happening. Much as I dreamed about that. Pushing has only done one thing – stressing me out and making me feel guilty.
Just a few days ago, I decided to let go of the struggle. It's not helping. It seriously is not good for creativity to be in a stressed-out, guilty, worry-mindset.
Right now, I'm doing my best to choose the path of non-resisting. Of self-care, resting, of giving myself the space to feel good, find happiness and write from that. And lo and behold, some gentle writing is happening.
Winds and Pillars Progress Report
Yes, I'm working on Earth Splits as the main focus of my efforts these days. It's not very fast (around 500 words per day), but I'm in the final chapter or two. The big showdown has happened, now Earth and her friend have to face old fears, jealousy and suspicions as they enter Iceburg and deal.
The book is growing to be the biggest in the series yet – not surprising, since there is a lot of ground to cover.
I also have ideas for a prequel but I'm still not sure who will tell the story. Or rather I know what kind of person will, but they haven't stepped out of the shadows just yet. There is a delicious, nasty twist waiting for you, however.
And… I had an awesome interview with Melinda Kucsera about South Breaks, for her podcast "Fantasy, Lore and More". You can watch it here (sadly, I can't embed it here or YouTube will grab your information), so click on the link:
Author Interview with yours truly on YouTube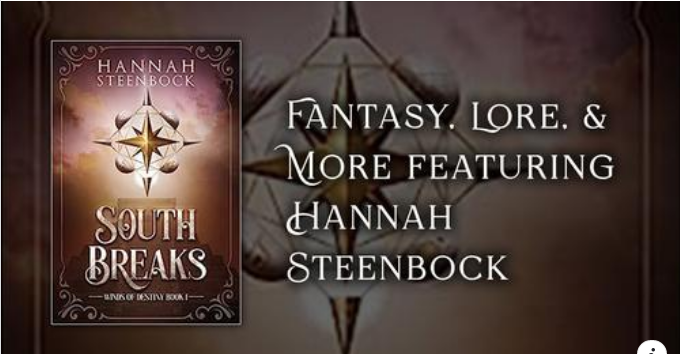 I hope you'll enjoy it as much as I did. Just be warned, we had great fun rambling about books, fantasy, characters and Tolkien for almost 90 minutes.
Wolves Progress Report
I haven't done much for the Wolves, at least not in terms of word count.
However, there has been much brainstorming and thinking, and I pretty much know what will happen in "A Wolf's Hacker". It definitely involves irc chat, a dreadful forum and some live game streaming. Don't worry, though, there will be lots of action. I already know of two familiar characters who'll have a cameo and there will probably be more.
But wait! Writer Brain hasn't been idle and has come up with yet another Wolf story!
This one will be called "A Wolf's Holiday" and it'll be about Mark and Fred (who you might remember from Connor's tale, mostly). Fred has relatives in Germany, and when she's invited to spend Christmas with them, Connor refuses to let her go alone. Of course, they get into trouble. This one will be So. Much. Fun. I really, really hope I can finish it in time for Christmas in real life…
Fan Fiction Progress Report
Alas. I'm stalled out.
That's okay, especially as the author has indicated she has plans for one of the characters I grabbed from her stories (I made up the other main one). Yes, I wish I could share but the last thing I want is create problems for her, so… nope. Won't happen anytime soon.
Even so, writing this has been very beneficial both to my mind and my writing style. I regret nothing.
(No. Not telling the author. Or… should I?)
Life Progress Report
It's summer (a very dry and sunny summer for this part of the world), and that means vacation planning. In fact, I'll be visiting family mid-July for a week, and I'll be away again end of August for another visit and a birthday party of a dear old friend.
In addition, the dreaded* Kiel Week is raising it's noisy head – it'll begin in five days and the town will be filled with madness. It means not venturing downtown or to the fjord. All available space will be taken up by booths and stages. Town expects a million of visitors (over ten days), so you can imagine the bustle.
Bustle is not a good thing for this autistic woman. No, not going there. Maybe I'll visit the food market and have some nice Newcastle Brown Ale. Maybe. But I will prefer sitting on my balcony and reading romance. Ahem.
*Actually, it's an awesome festival of sailing competitions, music, dancing, art, fireworks and lots of entertainment as well as awesome international food, visiting sailors and fun. It usually happens during the last full week of June and always ends on a Sunday.
Newsletter – not a Progress Report
This is your usual not-a-pop-up reminder that yes, I do have a newsletter and it goes out every 13th of the month. (I may make an exception and send a special one for the release of Earth Splits once I get there. No promises, but fair warning.)
It has some news, book recommendations, a review and always, always, the exclusive Ember tale – a sweet little story about my fiery red dragon plushie who serves as my familiar.
Sign up here, and never miss a new book: